Tank of the Year
Time for the Big Reveal
People's Choice Winner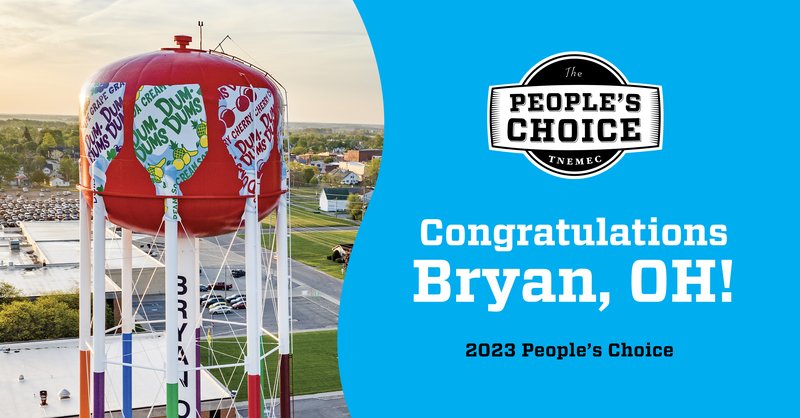 Thanks for voting!
Since 2006, Tnemec has celebrated the innovative and creative uses of its coatings on water tanks with the annual Tank of the Year contest. Each year, potable water tanks of all varieties from across the U.S. and Canada are narrowed down to determine the most impressive coatings projects in the water tank industry.

Contest Rules:
Tanks must be coated with Tnemec products.
New construction and renovation projects are welcome.
All potable water tank styles are eligible.
Tanks must be completed by September 22, 2023.
Projects must not be more than 2 years old and not submitted for previous Tank of the Year contests.
A high-quality JPG photo of the completed tank must be submitted.
Voting Opens: October 2, 2023.
Voting Closes: October 13
Tank of the Year Announcement: October 20, 2023


Contest Dates:
Voting Opens: Monday, Oct 2
Voting Closes: Friday, Oct 13
People's Choice Announcement: Monday, Oct 16
TOTY Announcement: Friday, Oct 20
We are no longer accepting new calendar orders.
Stay up to date on Tnemec
E-News
Coating News Direct to Your Inbox
Stay informed about industry news and innovative coating products via email.
The Remedy Blog
Have questions about your coatings project?
We have just the remedy. Check out our blog for updated coatings articles, videos and podcasts.
Contact Your Rep
Looking for Some Local Coatings Guidance?
Reach out to one of our knowledgable and reliable representatives near you.